Treadmill World Record Broken

Kiehl's Store Hosts Historic 'Treadathalon'
Kiehl's press release

NEW YORK, April 30 /PRNewswire/ -- In an attempt to break the world record for the longest distance run on a treadmill in twenty-four hours, two seasoned ultra-marathoners ran for the 154-mile mark at the Kiehl's flagship store, beginning April 29th at 8:05 am in a first-ever Kiehl's "Treadathalon." Christopher Bergland broke this record, logging 247.45 km [153.76 miles] in 24 hours on Friday, April 30 2004 at 8:05 AM.


Record Breaker Christopher Bergland's Book
"The Athlete's Way"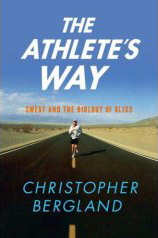 ,
ORDER AT AMAZON.COM
from the UK:
ORDER AT AMAZON.CO.UK