REKORD-KLUB SAXONIA

The International World Record Breakers' Club
---
content: information about unusual world records, rules for record attempts, online shop for record books (the Guinness World Records book etc.), hints for record breakers, international record festivals, record statistics, record breakers club

Deutsche Version - Version Franšaise - Version in Interlingua
---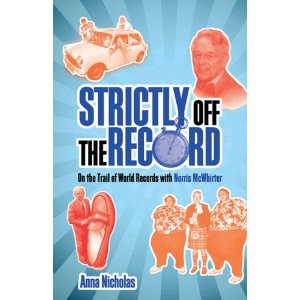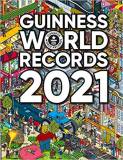 Guinness World Records Book 2021
Order here at amazon.com
(from the UK: order here from amazon.co.uk)

Strictly Off the Record
- On the Trail of World Records with Norris McWhirter
Order here at amazon.com
(from the UK: order here from amazon.co.uk)
---
Our Rekord-Klub SAXONIA was founded in 1988. There is a strict rule that every member must be a world record breaker. At the moment, our club members have established more than 100 world records like largest bicycle, longest noodle or computer game marathon.
---
NEW MEMBERS WELCOME! - - - SPONSORS WELCOME!
---
The idea of our Rekord-Klub SAXONIA is to swap information about
events to show our records on some events, TV broadcast, etc.
practical hints for record attempts and new ideas for records
Some members have a record for a largest collection (of teabag labels, ball-point pens, cigar bands, etc.). We try to help each other to complete these collections.
The club is not connected to Guinness World Records. We cannot give "official" information related to Guinness World Records and their record book.

In 1995 we have organised a public record festival for the first time. This record festival is now an annual event with participants from many countries. DETAILS

Membership in the Rekord-Klub SAXONIA means no costs or obligations for our members. There is a club newsletter, but unfortunately it is only in German language.
If you have any comments about our web pages or any questions about record breaking, just send an e-mail.
---
Contact Address (for record breakers, journalists, sponsors etc.),
Order Record Books (like the Guinness World Records book) Online!,
SAXONIA-Info (club newsletter, German language only),
---

The company Guinness World Records does not sponsor, authorize or endorse this site. Guinness World Records and other terms are registered trademarks. All requests about Guinness World Records should be made by filling the appropriate form at www.guinnessworldrecords.com.
recordholders.org is a participant in the Amazon Associates Programme, an affiliate advertising programme designed to provide a means for sites to earn advertising fees by advertising and linking to Amazon.co.uk / Amazon.de / Amazon.fr / Amazon.com.